McLouth Threshing Bee

September 15-17, 2017

Celebrating our 60th Anniversary

Featuring International Harvester

Two Tracks...Two Sleds...ONE GREAT SHOW!

Lucas Oil Pro Pulling League Kansas Summer Nationals Truck and Tractor Pull is coming to McLouth on August 5, 2017

CHECK OUT FLYERS FOR OUR UPCOMING EVENTS:

Want to be a 

2017 Event Sponsor?

© 2016 Heart of America Antique Steam Engine & Model Assoc. All rights reserved.

Fill out the below form and

mail or e-mail it to us:

 contactus@mclouththreshingbee.com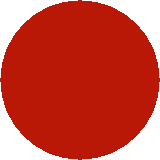 LOOKING FOR A GOOD FIELD TRIP FOR YOUR CLASS OR DAYCARE?

With the Threshing bee in September, come to the Bee on Friday!

Heart of America Antique                                     McLouth, 

Steam Engine & Model Assoc.                               Kansas

Video from the 2016 Lucas Oil Pro Pulling League Kansas Summer Nationals